Do you like video games with medieval settings? Do you want to show off your greatest jousting and knighting abilities? Are you a huge fan of video games that emphasize mystery and superstition? Play the greatest medieval games available right now by setting your virtual swords and armor.
The Most Exciting Medieval Games You Must Try
In general, there are a lot of games in this style. But which of the hundreds of games set in the Middle Ages are worth playing? Well, this list will help you find the best medieval games. Here is a list of the best ancient games you MUST play right now;
1. INFINITY KINGDOM
YOUZU's Infinity Kingdom is the first game on our list of the best historical games. In this strategy game, you play as the most excellent Lord. To keep your city from sinking, you need to make the most of the resources you have. To prove that you are the most skilled Lord in all of the countries, you must protect your realm from gnomes with your skills.
2. KINGDOM WARS – TOWER DEFENSE GAME
Next on our list of best medieval games is Kingdom Wars – Tower Defense Game. This tower defense game was published by Springcomes and requires you to utilize your most promising strategies. In this game, you need to unleash your tower-defense skills and ensure that your tower will not get reached by the Orcs.
To get ahead of your enemies, it will be best if you destroy the Orcs' tower before they get into yours. To ensure your victory in this game, you need to strategically form your units and send off your strongest army who can successfully defend your tower. There are more than 400 stages you need to surpass, which will test your mettle in tower defense.

3. KNIGHTS CHRONICLE
If you're looking for a medieval game that offers anime-inspired characters, then you must not miss playing Knights Chronicle by Netmarble. In this turn-based anime role-playing game, you're tasked to set your five heroes, and you need to battle against different monsters through your heroes' skills.
What's more amazing about this game is it offers majestic game modes where you can unleash your best skills. You can immerse yourself in PvE mode or try to be more competitive by playing PvP and proving your prowess against other players. Another game mode that makes this medieval game stand out is that it enables you to play in multiplayer co-op mode, where you can play with your friends and guildmates.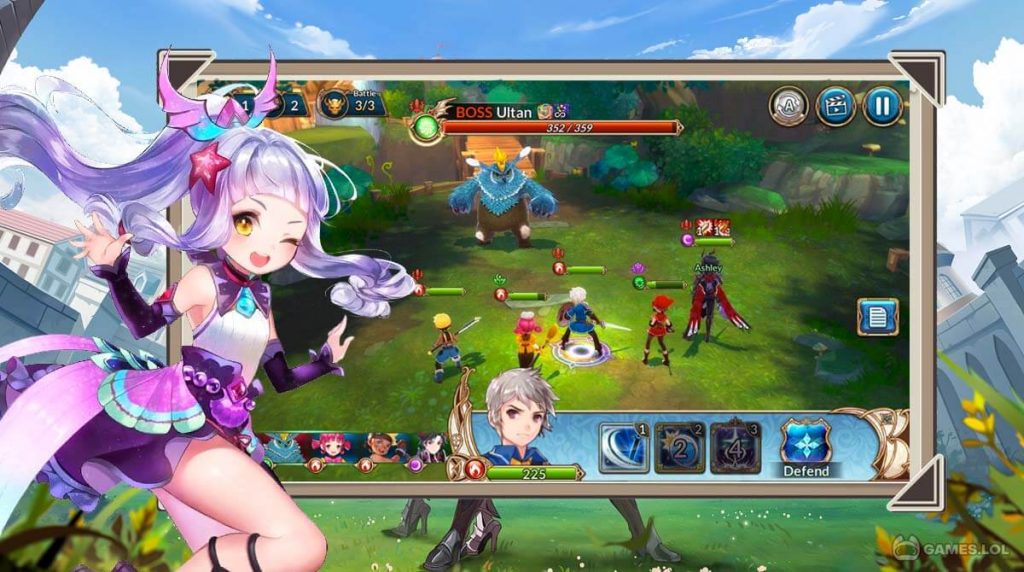 4. RIVENGARD – TURN BASED RPG
Another turn-based game on our list of best medieval games is Rivengard – Turn Based RPG. In this medieval game, you're tasked to create your strong team of heroes and unveil your most effective strategies to beat your enemies. Here, you must equip your heroes with the best weapons and armor and test their worth on a hex-type battlefield.
Rivengard is more impressive because it offers six game modes where you test your hero's effectiveness in the battle along with your tactics. Like the usual role-playing games nowadays, this game also opts you to join guild parties to participate in dangerous guild raids.

5. KINGDOMS OF HECKFIRE: DRAGON ARMY | MMO STRATEGY
Joining the roster of best medieval games nowadays is Kingdoms of Heckfire. It's a fantastic creation of A Thinking Ape Entertainment where you're tasked to unleash your best tactical skills in raising your powerful dragons and become the most overpowered ruler in the land.
In this game, you need to rebuild your upcoming kingdom that your enemies ruined. Here, it will be a great advantage if you have terrific base-building and troop production skills, as you'll need them to get ahead of your enemies. So, are you ready to take all the quests and prove your dominance in the Kingdoms of Heckfire? Show what you've got!

6. RISE OF CULTURES: KINGDOM GAME
If you're the type of player who wishes to experience different eras from past to present, then you must play Rise of Cultures. It's a marvelous creation of InnoGames, where you need to do everything to expand your empire and make it thrive.
In this medieval game, you'll start in a small civilization. As you progress, you get a chance to upgrade your kingdom into the next era until you reach the highest level. As a chief, you must unleash your best skills in managing your buildings, workers, resources, and more. Aside from tactically working your kingdom's stability, you also need to focus on the quest line in order to unlock the next era. Take note that every time your settlement advances, more complex challenges await you.

7. EMPIRE: AGE OF KNIGHTS – FANTASY MMO STRATEGY GAME
This list of best medieval games will never be complete without Goodgame Studios' Empire: Age of Knights. In this strategy game, you must unleash your best skills in building, attacking, and defending your bases. Here, you're tasked to establish your medieval base, and you must put up multiple structures. These structures can be in the form of resources, workers, training units, and more Run 3.
In order to play this game effectively, you need to be more knowledgeable in collecting resources and building your structures. You'll be needing these resources to build your troops, researching and upgrading your structures as well. As you progress, you must prove your dominance by attacking other players' bases as well. So it will be best if you'll continuously work on upgrading your units as other players are also opting to conquer yours.

8. GLADIATORS: SURVIVAL IN ROME
Landing on the eighth spot on our list of best medieval games is Colossi Games' Gladiators: Survival in Rome. If you're fond of history and wish to experience playing games that are set during the Roman Empire, then this game is suitable for you. In this role-playing game, you'll be playing the role of an escaped soldier from Caesar's army and finding ways to obtain a new life.
In this game, you're required to explore Ancient Rome while unveiling your city-building and survival skills. Also, you need to show off your brave skills as you need to rescue some enslaved people and fight against their abusing commanders. You'll be set inside a forest, so it will be best if you'll prepare your weapons as your enemies are everywhere and can attack you in no time.

9. EUROPEAN WAR 7: MEDIEVAL
Can you imagine yourself immersed in the most iconic wars of history? Well, you can actually experience it by playing European War 7: Medieval. . So, are you ready to reveal your most effective battle strategy? Then play this awesome medieval game now!

10. EVONY: THE KING'S RETURN
Evony: The King's Return by TG Inc. is the last game on our list, but it is certainly not the least. In this strategy game set in the Middle Ages, you have to use your best skills to build your base and train your troops. You'll also be placed in different kinds of empires and be able to make the most of the benefits of the empire you choose.
Like most strategy games, you need to improve your buildings, structures, and wall to make your security stronger. To start the process of improving, you have to do different things that are related to the building you want to improve. You can also join different groups in this game, which can help you move through it faster.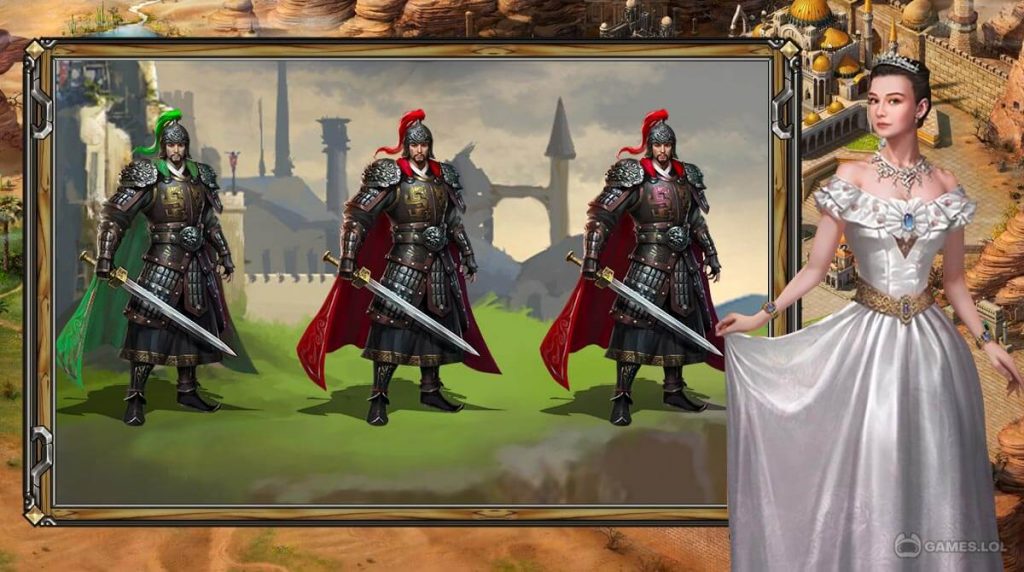 Play Your Favorite Medieval Games Now!
There you have it, then! This is the ideal moment to start downloading and playing the greatest medieval games as you already know which ones will fulfill your needs for knightly adventures! If you're a major lover of medieval video games, this list is a great place to begin your PC's adventure through the Middle Ages.