You shouldn't skip browsing for the greatest snake games if you're seeking for a game with basic principles and an addicting gameplay style. These games have a reputation for gaining popularity over time. More and more gamers are still interested in playing them nowadays. The most popular snake game begins with a little snake that consumes pellets in order to lengthen. That's all there is to it! Despite the simplicity of the gameplay, you can't deny that you're one of the millions of people who become addicted to it.
Many programmers from all around the globe have created snake games as a result of the ongoing advancement of technology. To the traditional snake game, other developers created variations. As a result, many of them combine fantasy, vintage, and multiplayer modes. In general, the gaming pool has a ton of snake games, making it tough to decide which ones to play initially. Allow our ranking of the top snake games to assist you with that.
1. LITTLE BIG SNAKE
Landing on the first spot of our best snake games is Addicting Games Inc's Little Big Snake. This action game is also renowned for being one of the best IO games. If you're familiar with the classic gameplay of snake, you'll surely figure out how to play this game.
In Little Big Snake, you need to feed your snake with luminous orbs and nectar and track its development. Aside from making your pet snake longer, feeding your pet can also hone its speed as its energy rises. If you want to advance in the game quicker, it will be best to opt for valuable upgrades, like bugs and smaller snacks.

2. DANCING LINE
If you're a huge fan of rhythm and snake games, you better spare space on your PC for Dancing Line by Cheetah Games. It's a fun game with vibrant sights and sounds that will drive you crazy for hours. Though the game offers simple gameplay where all you have to do is control the snake's movement by clicking, it's quite impossible to reach the end.
As you progress in Dancing Line, the levels will become more challenging and faster. With that said, you better ready your best reflexes and try beating the game with your most promising skills. All in all, you'll enjoy every single detail of the game, from its music to its catchy gameplay.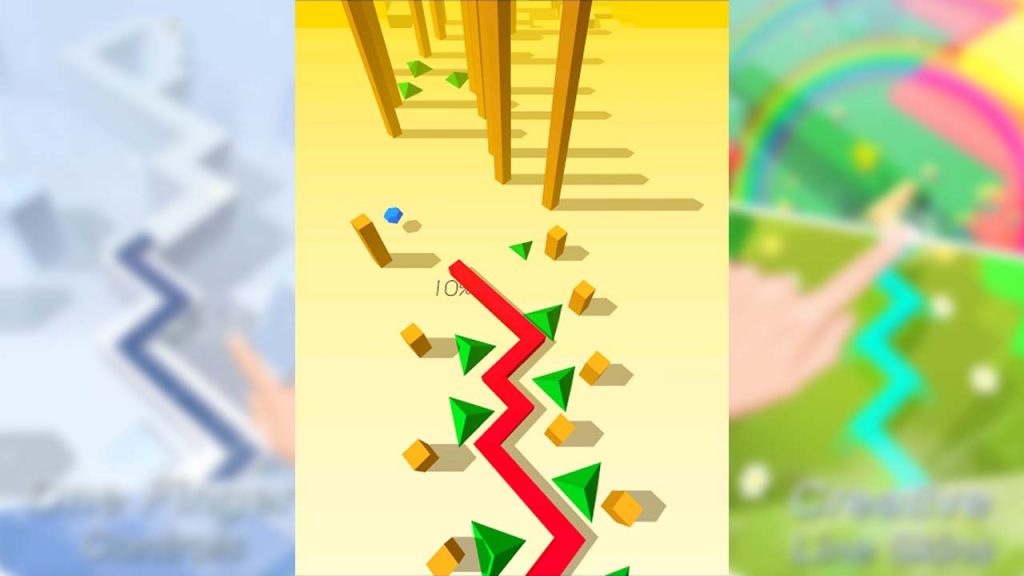 3. SNAKE BATTLE: COLOR MODE
If you're looking for an intense and challenging game, you better prepare yourself with Snake Battle: Color Mode. Published by chenqiu, this action snake game tasks you to crawl, feed your snake, and test its prowess. There are five game modes to try in this game, each depicting unique gameplay and mechanics. All you have to do is immerse your snake in any game mode and let's see how far it will go.
Just like other snake games, the first games are easy to surpass. But, the more you advance in the game, the challenge will also increase. Make your snake survive each game mode in the game and rack high scores. Take note that in each mode you'll take, obstacles will test the worth of your snake.

4. TRAIN TAXI
Are you familiar with the iconic Thinking Snake or Pacman? Well, that's how Train Taxi works. Like the game mentioned, you're tasked to control a train, pick up passengers, surpass intricate roads and meet your objective. The key in this game is focus; Drift Hunters you need to be smarter with your moves, especially when dealing with complicated terrains.
There are loads of levels to play in Train Taxi, each depicting unique environments and objectives. But, as you play this game, remember that you need to collate the three golden keys, as it will help you unlock the room filled with amazing treasures. Take note that there's no such thing as time limits; you have an unlimited amount of time to accomplish a level.

5. SWEET CROSSING SNAKE.IO
If you want to feel nostalgic and experience playing the classic snake game with a twist, then don't miss the chance to download Sweet Crossing Snake.IO by Moonton. In this game, instead of controlling a little snake, you'll be set with a charming pet, and you need to direct it to the sweets to make it bigger and rack up high scores.
Like in the classic snake game, you need to be alert so as not to hit the tail of your pet or other snake's tails, or else you'll lose the game. You better show off your best agility skills, especially when you reach the point that your pet gets bigger. What makes this snake game impressive is it also enables you to unlock more adorable characters besides the default one. You can do this by accumulating all pet shards in your reward chests.

6. SNAKES AND LADDERS MASTER
Who among us is not familiar with the famous Snakes and Ladders? Well, you can actually play this iconic board game right on your PC with Snakes and Ladders Master by the fantastic developers of OGames Studio. It's a game that will test your luck and eagerness to reach the finish line.
To fully experience the thrilling gameplay of Snakes and Ladders Master, it will be best if you'll play against teams. Just like the famous board game you've come to know, this game works by rolling the dice and a board filled with snakes and ladders randomly dispersed in a 1 to 100 path. So, do you think you have the best luck now? Play this snake now!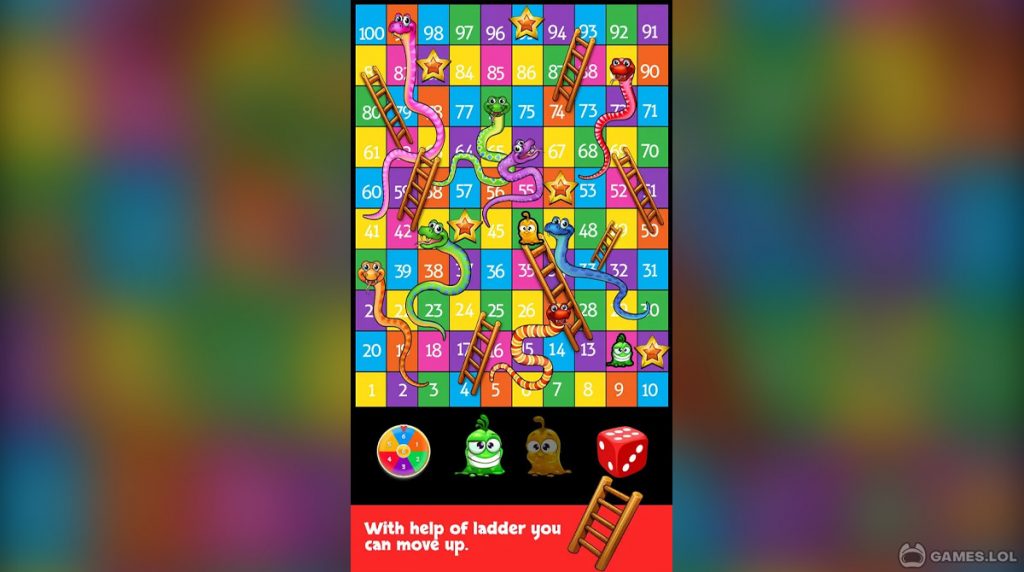 7. FOLLOW THE LINE 2D DELUXE
If you're looking for a more different and exciting snake game, you better fire up your PC and play Follow The Line 2D Deluxe. This game possesses the same familiar gameplay you usually see in endless-running games, but it doesn't mean that its levels are endless. All you have to do is follow the line using your mouse at each maze level.
Take note that each level depicts a different maze with various obstacles, and challenges. You can also opt for additional maze levels as the game progresses. Once you unlock a level in Follow The Line 2D Deluxe, it will serve as one of your milestones in the game.

8. SNAKE.IO: FUN SNAKE.IO GAMES
Do you have what it takes to be the best giant worm? Well, you better show what you've got by playing Snake.IO: Fun Snake.IO Games. In this game, you'll start your journey as a little worm, immerse in various levels, and do what it takes to grow bigger by eating stuff and, most of all, survive!
To show your worth in this game, you can engage in various online competitions and defeat multiple players. Doing this effectively can lead you to the top of the leaderboards. The key is to develop excellent tactics that will enable you to surpass any game modes offered.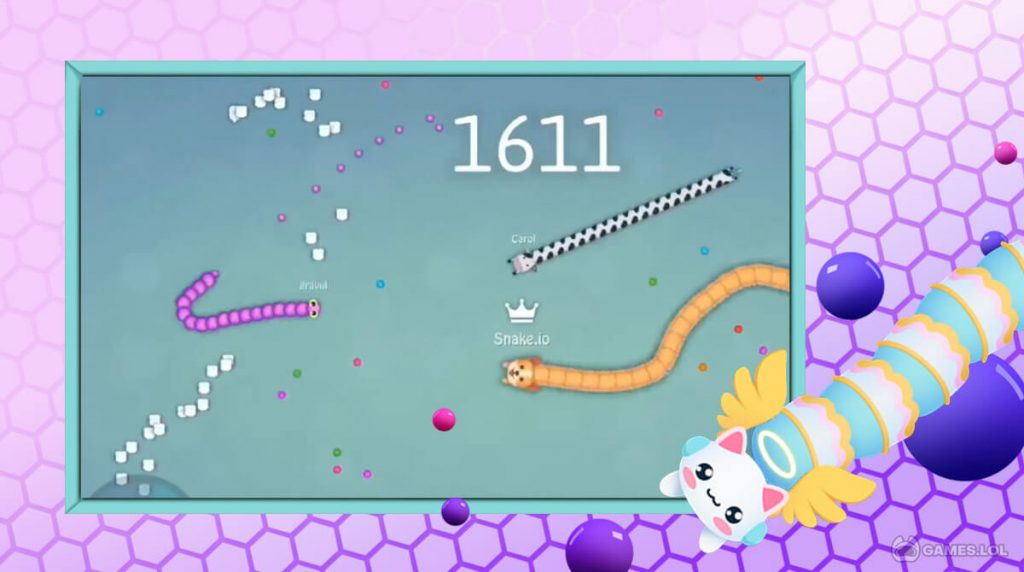 9. SNAKE ARENA: SNAKE GAME 3D
Another addictive game that you must not miss playing is Snake Arena: Snake Game 3D. In this game, your main goal is to eat all fruits and become the longest snake on the island. There are loads of levels to play with, and once your snake reaches its full length, you've successfully finished the level.
The challenge behind this game is that you can't hit other snakes, or you'll lose the game and return from the beginning. But, once the other snakes hit you, they will die, and every fruit they've accumulated will be dispersed throughout the game, and you get a chance to eat them as well.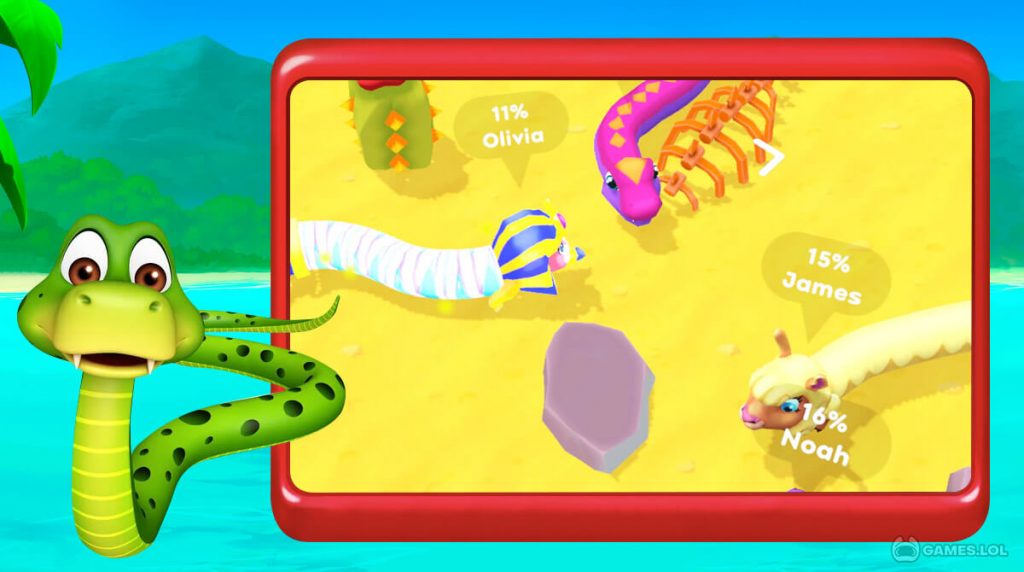 PLAY THE BEST SNAKE GAMES NOW!
There you have it, then! Have you already discovered the top snake game deserving of a place on your computer? When you can have all of them, why choose just one? Yes! Most of the aforementioned games are available for free download and play!