In general, there are several cartoon games accessible, and these games differ in terms of genre. But which of them is worthwhile to play and can completely fulfill your inner cartoonish cravings? Let this top list of greatest cartoon games help you decide which titles are worth having space on your PC, whether it is for you or your child.
1.Cartoon Games TOON BLAST
Starting the list of best cartoon games is Peak Games' Toon Blast. If you're a huge fan of Wally Wolf, Cooper Cat, and Bruno Bear, this is your chance to play with them! Together with the iconic cartoon characters, you'll play match-3 puzzles, and your main objective is to blast cubes simultaneously.
The game is very straightforward since match-3 games depict simple gameplay that even kids can recognize. However, the challenge behind this game is that the more you advance in the future levels, the difficulty level increases. So, are you ready to blast cubes with the Toon Blast team? Play now!

2.Cartoon Games SOUTH PARK: PHONE DESTROYER
Good news to South Park fans! Now's your chance to play with Stan Marsh, Eric Cartman, or any South Park character through South Park: Phone Destroyer. It's a fantastic creation of Ubisoft Entertainment, where you'll witness a single-player story that will surely drive you crazy.
While tracking the story, you're tasked to collect your favorite South Park characters. Of course, getting these characters will not be easy as you must immerse yourself in various daily challenges and events. Along the way, you can also get a chance to earn cards that can strengthen your characters as well.

3. ANIMATION THROWDOWN: YOUR FAVORITE CARD GAME
Joining the roster of the best cartoon games is Kongregate's Animation Throwdown. In this card game, you'll get a chance to play characters from famous comedy shows you've known, such as Family Guy, American Dad, Bob's Burgers, Futurama, and King of the Hill.
In this game, your main objective is to customize your best deck of characters and aim for dominance. You can choose to grind for better characters or buy from your own pockets. What's more amazing about this hilarious card game is you can select to battle with AI or other players online 1v1 LOL.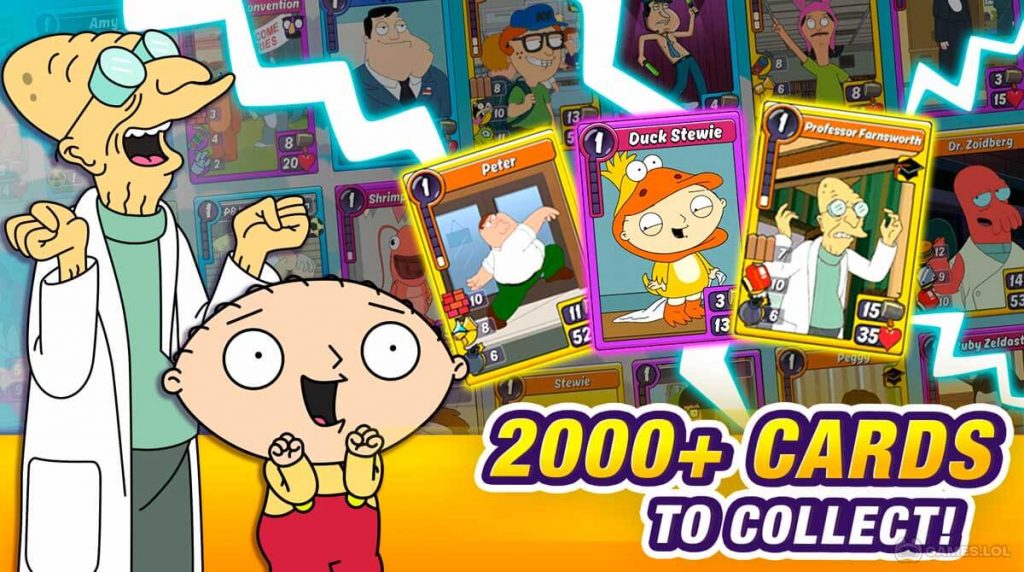 4. Cartoon Games CARTOON WARS
If you're looking for something challenging that will surely test your real-time strategy, then you better spare space for Cartoon Wars. It is a cartoon arcade game published by GAMEVIL where you'll witness fast-paced gameplay with sort of defensive perspectives of usual tower defense games.
In Cartoon Wars, you will immerse in an immersive war between two tribes – the Black and White and Color Tribes. Your main objective is to destroy your enemy's base. You can effectively meet your goal by efficiently managing your resources, as you'll need them to spawn your troops. Take note that it will be better if you'll deploy your troops strategically and find effective ways to take down your enemy.

5. TOM AND JERRY: CHASE
Who among us is not familiar with the iconic tandem Tom and Jerry? Well, you can get a chance to play and run with them by NetEase Games' Tom and Jerry: Chase. In this action game, you'll play various modes with the iconic cat and mouse. You can freely choose between Tom or Jerry.
If you choose to play Tom, as usual, you need to chase Jerry but with a twist! You'll be chasing four types of Jerry! On the other hand, if you want to play Jerry, you need to unleash your escaping skills and do it in an extremely long time. To give more challenge to you, there are loads of maps available, and each depicts uniqueness and a level of difficulty.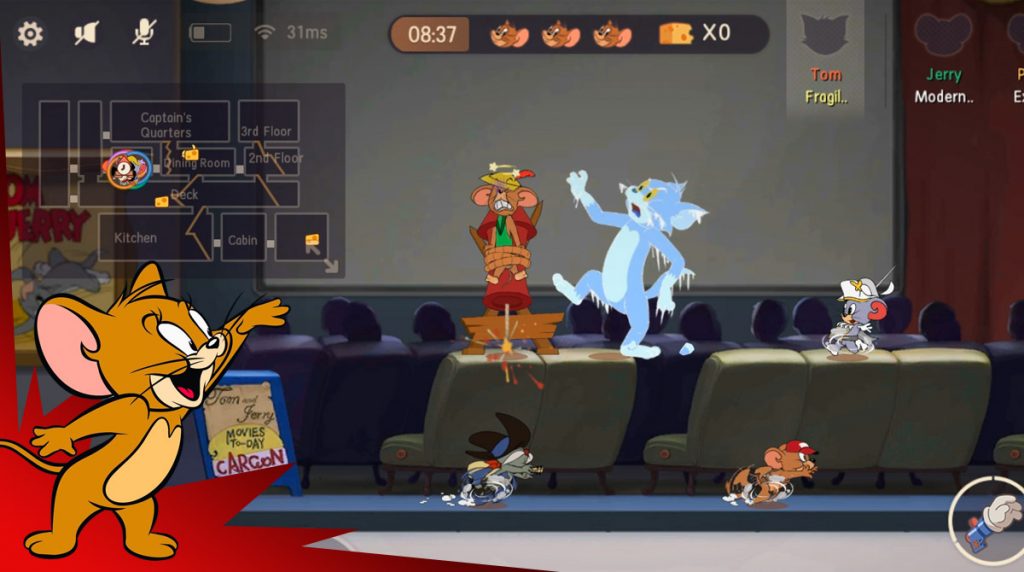 6. SUPER BRAWL UNIVERSE
Heads Up to all Nickelodeon fans out there! Now's your time with the next game in this list of best cartoon games! With the great minds of Playsoft, you can now play the phenomenal characters of Nickelodeon by playing Super Brawl Universe. As the title suggests, you'll witness your favorite Nick characters brawling with each other and fighting for the "Ultimate Brawler" title.
In this action-packed game, you can freely choose to play 1v1 or 3v3 game modes along with your favorite Nick characters. Are you a huge fan of Spongebob, Invader Zim, Danny Phantom, and more Nick characters? There are loads of Nick heroes here, each of which offers unique abilities in the game. Let them be part of your team and together conquer the Nick universe.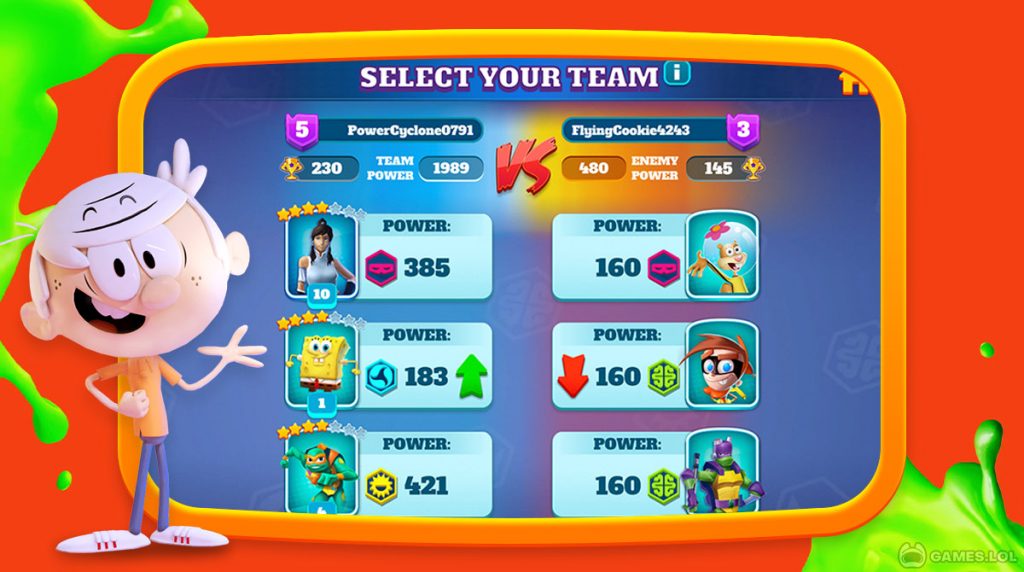 7. ADVENTURE TIME RUN
This top list of cartoon games will never be complete without Finn and Jake, right? So, fire up your PC and get a space for Adventure Time Run. It's a fantastic endless running game published by Tangent, and your main mission is to save the Land of Ooo from a time paradox.
In this endless runner game, you'll be set in a randomly selected kingdom and, together with the Adventure Time Crew, will travel across this kingdom. Of course, your journey will not be easy as there are enemies who will interfere with you. Try your best to defeat them and opt for power-ups to surpass all challenges ahead of you quickly.

8. BEN 10 – OMNITRIX HERO: ALIENS VS ROBOTS
Join Ben Tennyson as he battles against different robots and aliens by playing Ben 10 – Omnitrix Hero: Aliens Vs Robots. It is a strategy game published by Cartoon Network EMEA where you can get a chance to play not only Ben10 but also other characters like XLR8, HeatBlast, Shock Rock, and more.
If you're familiar with fighting games, you'll surely figure out how this game is played. Also, it adds some skill-building elements derived from typical role-playing games. Aside from obtaining your favorite Ben10 characters, you can also upgrade and unlock more valuable abilities to defeat your opponents effectively.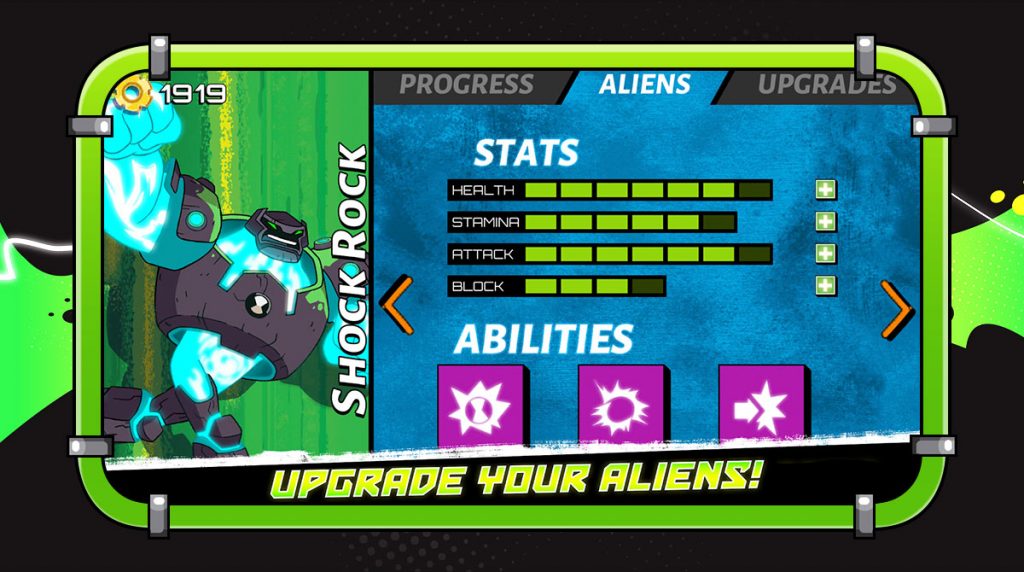 9. AMERICAN DAD! APOCALYPSE SOON!
Last but definitely not least is My.com B.V.'s American Dad! Apocalypse Soon. It's a role-playing game that lets you play the funniest characters from the American Dad series. In this game, you'll be playing as a flawed American family. You'll be set in a storyline wherein you'll be in the middle of an alien invasion where the Smiths will be captured.
Your main objective is to transform the basement of the Smiths into an adequate shelter while forming a mighty army of Rogers. Playing this game is not as easy as you think as you need to deal with different rooms, and each room depicts a unique function that can help you on your main mission.

Play the Best Cartoon Games Now!
We hope this list may assist you in determining the finest titles to begin with if you wish to enjoy cartoon games. This game list, however, does not stop here.