The terms "zombie" and "survival" are almost interchangeable in the expansive world of video games, much like peanut butter and jelly are in a sandwich. The genre of zombie survival has a lot in common with a peanut butter and jelly sandwich, which may seem like an unusual comparison to make. But it's true. much if you leave out the jelly in a peanut butter sandwich, it will still taste fantastic; nevertheless, the inclusion of jelly will make the sandwich much more delectable. The same can be said for zombie survival games; killing zombies already provides a rewarding experience on its own; however, the inclusion of survival components makes the game much more immersive and thrilling to play.
Details
To continue with the sandwich metaphor, in order for a video game to be classified as a zombie survival game, it must have a number of distinct components. The first requirement is that it should take place in a post-apocalyptic open world that utilises procedurally generated persistent landscapes. It should also have a variety of zombies. The next thing that the game has to feature is the fundamental components of survival, such as construction, farming, scavenging, and other activities. To put it another way, the objective of a zombie survival game is to save the life of your character for as long as possible by all means possible.
Keeping this in mind, if you are seeking for a free zombie survival game that you can play on your own computer, then you are in luck. This is true regardless of whether you are new to the genre or a lifelong lover of the genre. The following is a list of six different free zombie survival games that can be downloaded and played on personal computers. Take into consideration the fact that the order shown here does not in any way reflect the games' relative merits.
1. Last Day on Earth: Survival
The open-world zombie survival game Last Day on Earth: Survival is one of the top games of its genre that is available for free on the market. This incredible game comes complete with all of the fundamental components of survival, in addition to a compelling history. In addition, there is a wide assortment of things, consumables, equipment, and weaponry, along with periodical events that have been ingeniously incorporated into the fundamental architecture of the game. Last Day on Earth: Survival is a game that you should look into playing if you have plans to embark on an extensive adventure into the world of zombie survival.
2. Last Shelter: Survival
The zombie survival video game framework of Last Shelter: Survival includes gameplay features including the construction of cities. Last Shelter: Survival, in comparison to the previous game on our list, has more of a god game feel to it, with an emphasis on base construction and strategic exploration. This implies that rather of taking control of a single character, the player takes charge of and is responsible for managing an ever-expanding community of survivors. In addition, players in this game are tasked with ensuring the wellbeing of all other participants by reinforcing the foundations of their own fortresses and effectively controlling the consumption and distribution of available resources.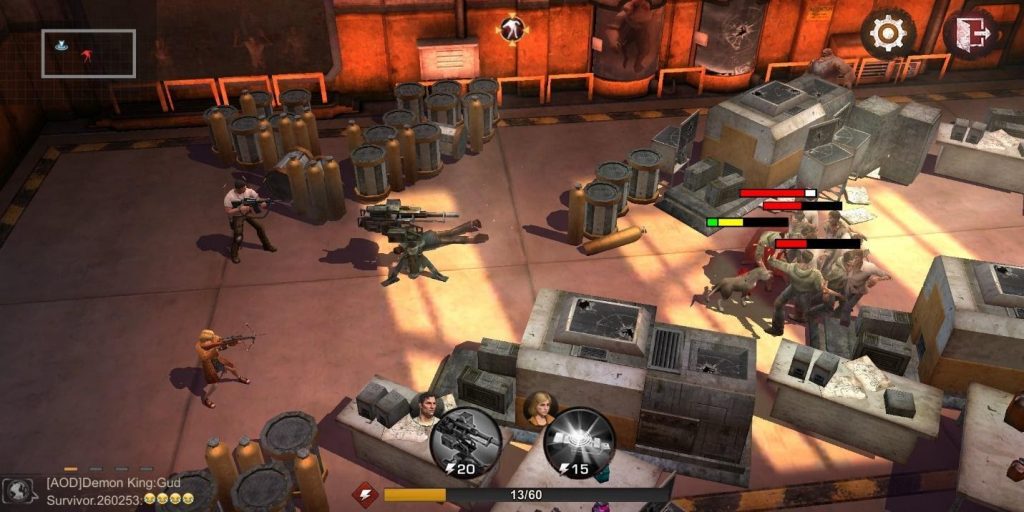 3. State of Survival
Another free-to-play zombie survival game that can be downloaded and played on a personal computer is called State of Survival. The term "survival" appears in the titles of the vast majority of the games that we have included on this list, as you may have noticed by now. Nevertheless, every game has its own special aspects that set it apart from the others.
Elements of city development and management, similar to those seen in Last Shelter: Survival, are included in State of Survival. The primary distinction between the two games is that State of Survival places a greater emphasis on developing characters and using combat systems that are tactic-based. To put it another way, it's a zombie survival game where you create cities and engage in tactical battle. If you're looking for a new challenge in your city-building game, try your hand at this one.
How to play
The following three games on our list don't follow the standard guidelines for zombie survival games that are presented in the first three games on our list. These games offer real-time zombie survival that is emphasis on battle rather than concentrating on long-term survival strategies. In addition to this, they offer high-pressure scenarios that put your ability to make decisions and strategize in the heat of the moment to the test. Now that that's out of the way, feel free to go over the other half of our list of zombie survival games down below.
4. Zombie Gunship Survival
As the name of the game indicates, Zombie Gunship Survival gives players the opportunity to engage in combat against zombies while piloting their very own gunship. In Zombie Gunship Survival, the unique combat system enables players to utilise the gunship as a command centre to deploy soldiers and missiles on the ground.
This should not be confused with other video games that focus on air-to-air or air-to-ground warfare. In addition, Zombie Gunship features a mechanism for constructing bases as well as a robust upgrade architecture. If you want to experience a real-time tactical fight that is represented accurately, you should play this game.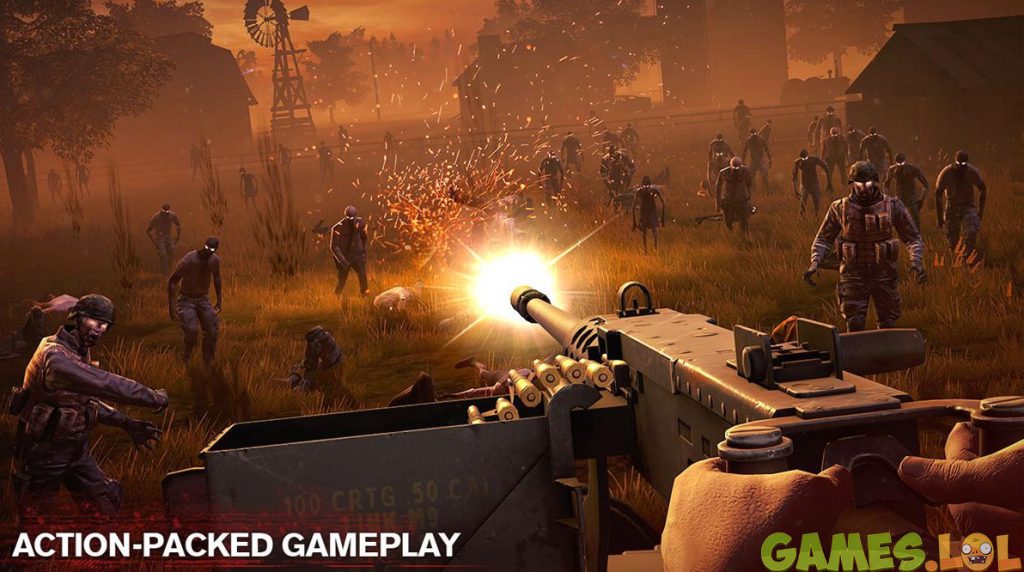 5. Into the Dead 2
From a first-person point of view, Into the Dead 2 is a zombie survival game that focuses heavily on engagement in battle. The incorporation of never-ending running mechanics into the fundamental framework of the game's battle system is one of the game's most distinctive qualities.
Because of this, the gameplay of the battle sequences is intense and frenetic, bringing you to the very edge of your seat. In addition, the game has an extensive arsenal of weaponry that can be upgraded, more than 60 levels of increasingly difficult tasks, and a superb audio-visual presentation.
6. Overkill the Dead
Overkill the Dead is a first-person shooter (FPS) zombie survival game that offers a variety of game types. When compared to the other games on our list that focus heavily on combat, this one features the most variety of different fighting styles. Sniper, defence, and elimination modes are available for players to choose from while putting their talents to the test.
In addition to that, Overkill the Dead is equipped with a varied armoury of weaponry and a comprehensive point-based reward system. Get this game if you want to test your mettle against zombies in a variety of different game types.
There are a lot of zombie survival games available, and most of them are free to download and play on personal computers. Finding genuine download sites is all that is required of you in order to gain access to these games. Having said that, if any of the games on our list sound interesting to you, feel free to look into playing them here at snow rider 3d. Don't forget to pass along these titles to your friends and other people that enjoy playing zombie games out there in the world.